Committees and Teams
Getting involved in activities with other Beacon members and friends is surely the quickest way to feel at home in our UU Congregation, and even in the greater Flagstaff community, since our social outreach involves us with other groups.  Participation in Beacon activities, programs, and committees is open to all friends and members of Beacon.  Please explore the Committees and Teams listed below and contact us to get involved in the one that most closely aligns to your passions.
---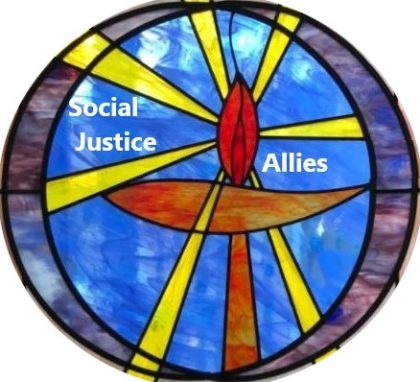 Social Justice Allies
Formed following the inspirational Justice General Assembly in Phoenix in June 2012, this groups intent is to address causes of human rights injustices.
---
Building and Grounds
The Building and Grounds Committee, better known as B&G, meets only a few times a year to coincide with a B&G work day.  The B&G's mission is to coordinate the maintenance of and the improvements to the Beacon facilities, building, and grounds.
---
Worship Associates
Beacon's Worship Associates are a dedicated group of volunteers who meet monthly with the minister to plan upcoming services.
---
Committee on Shared Ministry
The CoSM's mission is to provide information, advice, and consultation to the minister, promote shared ministry, and ensure effective collaboration with Beacon's Board of trustees, paid staff, lay leaders, and members of the congregation.
---
Finance Committee
The Finance Committee meets monthly to monitor income and expenditures against the budget.
---
Community Action Committee
Reaching out to the Flagstaff area community, this committee solicits proposals from Beacon members to support local non-profit groups and activities.
---
Aesthetics Committee
The Aesthetics Committee oversees the appearance of the church interior in order to present a well-designed, pleasant atmosphere to our congregation and guests.