Social Justice Allies (SJA)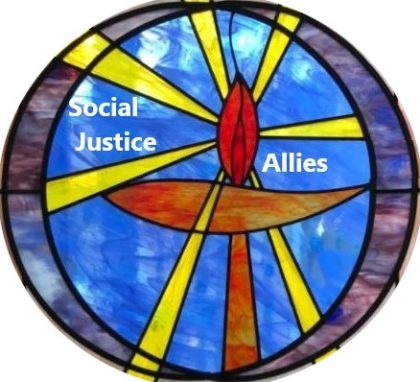 Formed following the inspirational Justice General Assembly in phoenix in June 2012, this groups intent is to address causes of human rights injustices. Beginning with research (reading, meeting with community leaders and members, offering Beacon adult education opportunities) and consulting members and friends of the Beacon community, the group has selected a few social justice issues to tackle. The committee collaborates with interfaith organizations in our area to coordinate action on social justice issues.  Contact SJA@Beaconuu.com for more information.
Click here for a full timeline of SJA's activities since inception.